Hypnosis Gurarantee.
Our Promise to You
---
Your Success is Our Top Priority. We honestly feel that we offer the BEST GUARANTEE IN THE BUSINESS. Our EXCLUSIVE Double Guarantee combined with our No-Obligation Free Hypnosis Screening lets you try our services 100% RISK FREE!

We offer the following options with our programs. Some limitations may apply, and we will give you the full details at your Free Hypnosis Screening.
Free Sessions for One-Year up to Lifetime

Unlike many centers you may visit, we DO NOT rely on repeat business. Isn't this good to know? Of course! With a qualified in-office program, once your program is completed, if you go back to your habit or problem again, we promise to provide free reinforcement sessions, available from 1 year to life! That's how confident we are of success.
No Risk Satisfaction Guarantee

With our deluxe programs, if you fail to attain hypnosis at your first
in-office session, let us know before you leave and we will refund 100% of your money on the spot. YOU RISK NOTHING!






Success with hypnosis depends on many variables. Obviously, results
do vary from person to person. A strong commitment on your part is
required. Although we cannot ethically guarantee human behavior, we
do confidently offer the above guarantees. Full details are available in
our office at your Free Hypnosis Screening.

Please note that we do not offer these guarantees for clients not coming
to our office, or with our 'use-at-home' programs.
We-Stick-With-You Guarantee
Money Back Guarantee
---
Copyright 2010, All Rights Reserved, Andrew McCole and LoneStar Hypnosis and Hypnotherapy Guarantee
Our Area of Service:

Lone Star Hypnosis serves central Texas, including the communities of Austin, Round Rock, Georgetown, Pflugerville, Hutto, Taylor, Jollyville, Brushy Creek, Cedar Park, Leander, Windemere, Wells Branch and all surrounding areas in Williamson and Travis counties.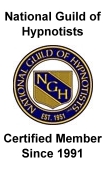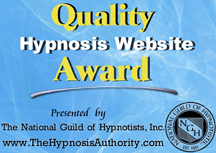 HypnosisOnline Excellence Award