The History of Medical Hypnosis
1. In 1821 Recamier performed the first modern recorded operation using hypnosis as the
sole anesthesia.

2. Dr. Parker, MD., of England is credited with over 200 painless operations in England
using hypnosis. His success earned him the nickname "Painless Parker."

3. Starting in 1846, Dr. James Esdaile performed over 2000 operations in Calcutta using
hypnosis as the sole means of anesthetic, 300 of them major. In those days the chances
of surviving even minor surgery were pretty slim. Hypnosis gave Dr. Esdaile a low
mortality rate and rapid post-operative recovery. Hypnosis would probably be used more
routinely in surgery today if not for the introduction of chloroform.

4. In 1841, in Manchester, England Professor James Braid first used the word "hypnotism",
which stems from the Greek word "Hypnos", meaning sleep.

5. Dr. Som N. Nayer performed brain surgery using hypnosis for anesthesia in Indianapolis,
1962. Hypnosis performed by Paul Brady.

6. The British Medical Association approved hypnosis in 1955. The American Medical
Association followed suit in 1958, acknowledging the therapeutic value of hypnosis.

7. Dr. Herbert Speigel, MD. (Clinical Professor of the Columbia College of Physicians and
surgeons) states: "Hypnosis is not a treatment; it is an idiom in which change of behavior
can be brought about."

8. Dr. Milton Kline, Ph.D., states in the June edition of Harpers Bazaar, "Hypnosis has been
able to cure people of smoking and over-eating when all else failed."

9. Dr. W.S. Kroger, states in the book, Mind Over Platter: "Hypnosis which bypasses the
critical nature of the conscious mind and utilizes the automatically of the subconscious
mind to make dieting a pleasant, as well as rewarding experience!"

10. William Hoffman, Executive Director of the American Clinical Society of Hypnosis (which
represent 4,100 professional holding doctoral degrees in medicine, dentistry…) stated in
the Chicago Sun Times: "It (hypnosis) can be very supportive for the things we hear most
about, such as weight control."

11. Dr. Herbert Speigel (retired Clinical Professor of the Columbia College of Physicians and
Surgeons) recently stated in an article entitled 'Pain Control and Hypnosis', featured in
the Chicago Sun Times: "Modern medicine puts such extreme emphasis on high
technology and drugs, that it often overlooks the oldest, most effective therapeutic
instrument that humans possess – the mind."

12. Dr. R.B. Stuart, states in the report 'Behavior Control and Overeating', that with hypnosis,
patients improved their social relationships, adopted the weight loss control regime and
stopped smoking.


This is just a brief modern history. The real history goes back thousands of years. I originally put this on the site to help some children with a school project. Hopefully you find it interesting too.
---
Copyright 2010, All Rights Reserved, Andrew McCole and LoneStar Medical Hypnosis and Hypnotherapy
Just What The Doctor Ordered
Our Area of Service:

Lone Star Hypnosis serves central Texas, including the communities of Austin, Round Rock, Georgetown, Pflugerville, Hutto, Taylor, Jollyville, Brushy Creek, Cedar Park, Leander, Windemere, Wells Branch and all surrounding areas in Williamson and Travis counties.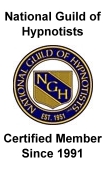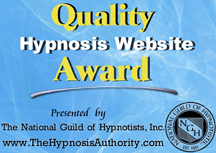 HypnosisOnline Excellence Award