Copyright 2010, All Rights Reserved, Andrew McCole and LoneStar Hypnosis and Hypnotherapy, Austin Round Rock, Texas

Hypnosis and Hypnotherapy: Proof that it Works
Even More Real Stories From Real People!
"Amazing and
Incredible! It's Like
Being a Whole
New Person!"


"I am Mark McDonnell. I am 28 years old.

I had a lot of issues due to lack of confidence
for my whole life. It affected my work and
social life, especially when talking to women.
I had needed help for a very long time – I just never knew a way to get it.

Then I was referred to Andrew McCole by another health practitioner. Now I believe that this is the best way to achieve all your dreams and goals whatever they might be!

I cannot describe adequately in words how much Andrew has helped change my life with hypnosis.

I can now speak in front of large groups of people and many of them compliment me and invite me to speak for others!

I am truly grateful. I highly recommend Andrew McCole's Hypnosis to anyone!

Both my parents have noticed an amazing change within me, and have used Andrew's services for their own benefit too!"

---
---
"I am Free of my
Sugar and Food
Cravings, and I
Quit Smoking."


"My name is Joe McCarthey. I work as a
Special Education Teacher.

I used to over-eat and over indulge in sugar and chocolate when stressed out. I was bummed out that my clothes didn't fit. I felt fat and lazy. Now I am more balanced. It is very helpful. I am back in control.

Also, quitting smoking was so easy, even after ten years. I have been a non smoker for over a year!

My success with Andrew McCole's Hypnosis has been excellent!"
---
"I Quit Smoking 20 a day After
17 Years!"


"I am Steph Jackson. I am 35, married, with a
baby daughter.

I had smoked about 20 a day for 17 years and I really
wanted to quit the habit I couldn't stand being a smoker
around my baby, even when I went outside. I had failed
with the patches and gum, and with a different hypnotist.

Andrew McCole's Hypnosis is far more structured than
the other hypnosis place, and is more geared towards
helping you succeed. They stick with you and offer
ongoing support, which was good to know.

I feel way more in control than when I tried on my own. It is very empowering. Many people don't believe in hypnosis, but I know the way it is done here works. My success has been very good and I have recommended them to others."

---
Naturally, results do vary from person to person.

Names may have been edited to respect the privacy of clients.
Testimonials can be viewed at the office.
"After Smoking for 25 Years, Hypnosis
Made a Difficult Journey Very Easy."



"I came to Andrew McCole because I needed
help with quitting smoking. I had been a
smoker for a total of 25 years.

We were able to conquer a very difficult
addiction with very little trouble, cravings or
stress. My wife has given me positive feedback.

I recommend this program. I give it an A+. I feel
in control. It is freeing – a very positive feeling.

Andrew McCole's Hypnosis has helped me to
quit smoking so I can focus on the health
benefits and increased stamina when doing
mountaineering and skiing."
Ross Shot
---
Our Area of Service:

Lone Star Hypnosis serves central Texas, including the communities of Austin, Round Rock, Georgetown, Pflugerville, Hutto, Taylor, Jollyville, Brushy Creek, Cedar Park, Leander, Windemere, Wells Branch and all surrounding areas in Williamson and Travis counties.

"Others Notice My Enthusiasm for
Healthy Eating and Going to the Gym."



"My name is S**** B*******.
I work as an Interior Designer

I had a weight problem for the last 10 years. I had failed
at weight loss too many times to count, including using
methods like Slimfast and Nutrisytem etc.

I recommend Andrew McCole's Hypnosis all the time.
I used to have a problem with fast-food, sugar and
chocolate, but thanks to the hypnosis I am absolutely
in control. It is satisfying and empowering.

My eating has changed considerably. My co-workers
have noticed my new behavior.

It's amazing how easy it has been. I don't feel like I'm on a diet at all. I'm not struggling with myself the way I used to with other methods.

I am energized, enthusiastic and excited about the program.

I have also learned to relax and let go of stresses. It's great! Plus, as a bi-product, my headaches have lessened."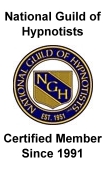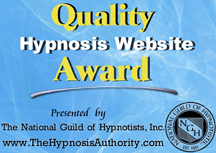 HypnosisOnline Excellence Award